Logistics training
We are specialized in logistics training and only offer international courses that are highly rated in Operations Management, Supply Chain Management, and Purchasing Management. We offer our courses through open enrollments, in-company, self-study, and e-learning.
Experienced teachers:
All of our teachers are experts in the field of knowledge they give courses of. As a result, our teachers are not only good at transferring knowledge but can also surprise you with new insights. Furthermore, our teachers are always certified in the course they give.
The boost for supply chain careers
Participants looking for a new job are aware they find a job faster with a Visie Partners study. Many jobs specifically ask for people with an APICS diploma: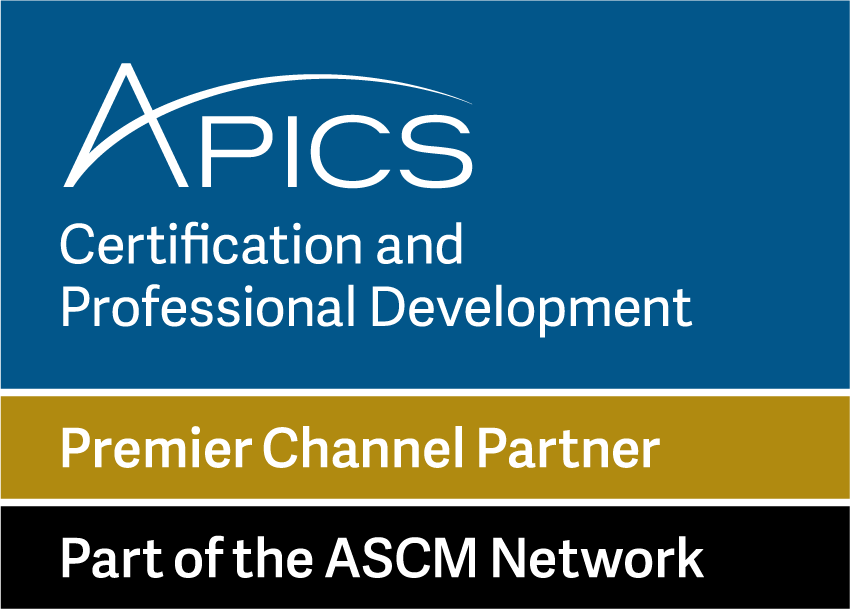 Reviews
Jing from Emmen
Rating 10
After working in a managing function of Logistics field for over 15 years, I have chosen CSCP to re-ensure myself. It worked. And I enjoyed my study together with a nice group of people and an inspiring instructor. Derk knows the Supply-Chain business from A to Z, not limited in theories in books, but also in practice of day to day business. I enjoyed the case studies as well as the discussion we had in the classroom. The course has broaden my view in Supply Chain and I felt I have recharged myself ready for another level of my career.
Jin from Arnhem
Rating 10
Derk Kuiper was my teacher during my APICS CSCP training course. He has very rich experience in teaching the updated theory and work experience. During the lecture, he shared plenty of practical experience with us, which helped a lot in the real work. He has a wide network contacts and likes to share as well. He is a customer-oriented teacher, who supports and helps at any moment, sometimes even during the weekend. I strongly recommend Visie Partners if you would like to participate the relevant courses. 16 Oct. 2020 Jin Guo
Fabien Alexis from Bloemendaal
Rating 10
It has been very helpful for the development of my career